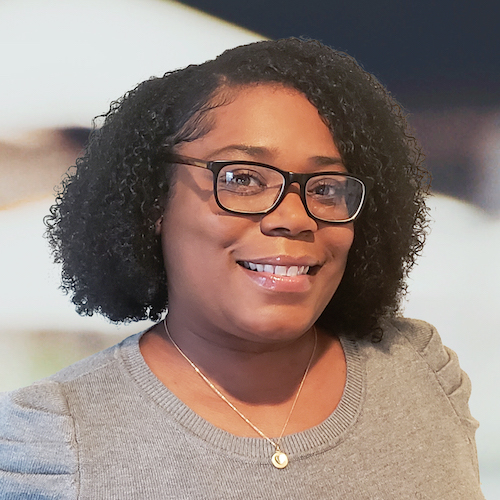 Arriel Walker, Resident in Counseling
Arriel has a passion for helping her clients connect to the root of their troubles. By examining all areas of life that may be impacting them, she is able to tailor treatment to the specific needs of that client or family. Arriel utilizes mind-body techniques to help clients better connect to their struggles and develop mental wellness. She believes in a strength-based approach and prioritizes her connection with clients to support their goals. She is inventive and evidenced-based, utilizing cognitive-behavioral therapy (CBT), mindfulness, play therapy, art therapy, client-centered and solution focused approaches. Arriel uses "gentle nudges" to assist clients in identifying barriers while encouraging them to make changes to live the life they desire. She is experienced working with youth with significant mental health challenges and has experience both conducting  risk assessments and doing crisis intervention work.
Arriel is a Professional Counselor with a Master's degree in Clinical Mental Health Counseling. She received her Bachelor of Science degree from Bowie State University and her Master of Science degree at Capella University, accredited by The Council for Accreditation of Counseling and Related Educational Programs (CACREP). She gained experience in a variety of settings before coming to Georgetown Psychology, including community mental health and residential treatment facilities. She works with children, adolescents, adults and families struggling with anxiety, depression, life transition, identity and diversity issues.
Through the pandemic, Arriel has provided telehealth to children, teens and families to help them establish a new normal in the face of everchanging circumstances and develop skills to develop flexibility, reflection and resilience.
Arriel is a Resident in Counseling in Virginia and works under the supervision of Anna Passyn, LPC, until licensure as a Licensed Professional Counselor (LPC).