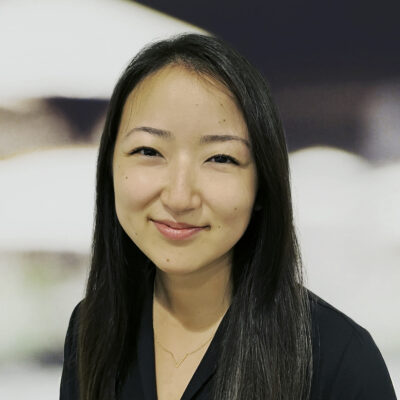 Cathy Kim is a Supervisee in Social Work who has experience working with children, adolescents, young adults, and families. Cathy utilizes clinical practice models such as Cognitive-Behavioral Therapy (CBT), mindfulness, and motivational interviewing. Her approach throughout the therapeutic process is person-centered, strengths-based, and is culturally sensitive.
Cathy grew up in Northern Virginia and received her master's degree in Clinical Social Work from Virginia Commonwealth University. She completed her clinical training at a specialized education school, an independent living arrangement, and a non-profit organization that focused on serving impoverished communities.
During her clinical training, Cathy provided a variety of services such as facilitating a teen mom support group, leading psychoeducation groups, conducting individual therapeutic sessions and providing emergency assistance. Cathy has also worked extensively in crisis intervention for children, adolescents, and young adults who have acute mental health concerns, suicidal ideation, depression, anxiety, and behavioral disorders.
Cathy aims to make therapy a safe and positive space where clients can grow in understanding of themselves and learn to appreciate their journey. She meets clients where they are and works collaboratively with each individual.
Cathy practices in VA under the supervision of Patricia Dean, LCSW.