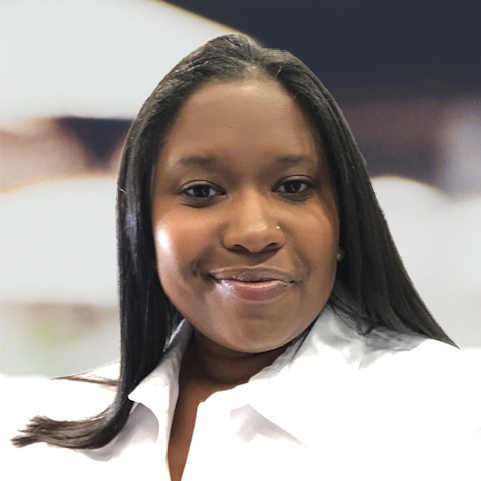 Dr. Camille Hawkins holds a doctorate in Clinical Psychology (Psy.D.) from The George Washington University, as well as a master's degree and bachelor's degree in psychology from American University and Virginia Commonwealth University, and completed her doctoral internship in health service psychology at Howard University Counseling Service. Dr. Hawkins uses she/her pronouns and is passionate about providing culturally humble psychotherapy and testing with adolescents and adults.
She has extensive experience and training in psychodynamic therapy and also integrates cognitive-behavioral therapy, trauma-informed therapy, and mindfulness based practices. The therapeutic relationship is of paramount importance to Dr. Hawkins, and she strives to build and keep strong the therapeutic relationship with her clients. She strongly believes that a significant part of healing occurs within a caring, nonjudgmental, and authentic relationship with an attuned "other."
Dr. Hawkins has provided therapy and testing in forensic settings, high schools, college counseling centers, and community mental health clinics. She has experience working with children and families from her time as a case manager for the District of Columbia, and has worked with individuals from a wide range of racial and ethnic backgrounds. Dr. Hawkins' clinical interests include Black women's mental health, depressive and anxiety disorders, relational trauma, grief and loss, the use of the therapeutic relationship in recovering from childhood sexual abuse, and the use of projective measures in psychological testing.
Dr. Hawkins is an approved Psychology Associate in the District of Columbia and provides services under the supervision of Dr. Maria Zimmitti.