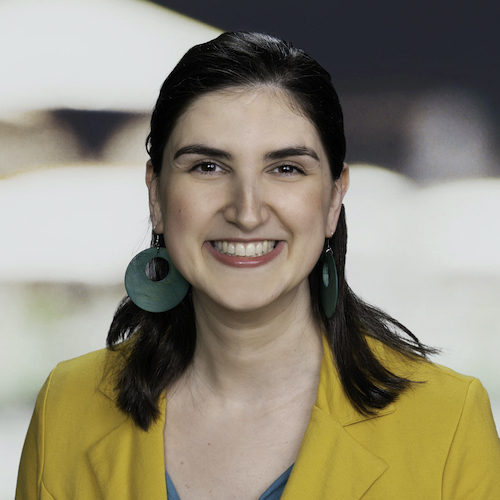 Dr. Diana Dinescu "Dr. D" (she/her) is a licensed clinical psychologist who provides evidence-based treatment primarily to children, adolescents, couples, and families. She takes a particular interest in helping families reduce distress, enhance co-parenting, and learn behavior management techniques. Dr. Dinescu employs empirically-supported therapies such as functional family therapy (FFT), parent management training (PMT), cognitive-behavioral therapy (CBT), acceptance and commitment therapy (ACT), and dialectical behavior therapy (DBT) to treat mood, anxiety, attention deficit and conduct disorders. Dr. Dinescu is also providing supportive parenting for anxious childhood emotions (SPACE) treatment in parent-dyad and group settings.
Dr. Dinescu was born and raised in Bucharest, Romania, and moved to the United States to attend Dartmouth College. She graduated Cum Laude with B.A.s in Psychology and Economics, and subsequently worked for 3 years at Massachusetts General Hospital, investigating treatments for eating disorders and addiction. Dr. Dinescu holds an M.A. and Ph.D. in Clinical Psychology from University of Virginia, where she also became a certified family mediator, and she completed a clinical internship and post-doctoral fellowship at the Kennedy Krieger Institute and Johns Hopkins School of Medicine. Dr. Dinescu has worked in a variety of settings including child inpatient, intensive day treatment, and outpatient, as well as adult outpatient and family mediation clinics. She has experience working with racially,
sexually, socioeconomically, and culturally diverse populations, and received specialized training and exposure to working with military families. Furthermore, she has co-led social skills and DBT groups for youth and parents.
The foundation of Dr. Dinescu's work with every client is a secure, supportive, and non-judgmental therapeutic relationship. Her approach to therapy is collaborative and personalized, thoroughly informed by the needs and objectives of each individual, couple, or family. When seeing children, Dr. Dinescu takes a family systems approach, rooted in the belief that caregivers play an essential part in the change process. Working together to understand family dynamics, treatment goals, and barriers to success, Dr. Dinescu is able to provide recommendations that are firmly based in clinical science and at the same time practically meaningful to each unique family. Dr. Dinescu employs a flexible session structure as appropriate and desired, often welcoming family and other integral members of a child,
adolescent, or adult's system in order to maximize the potential for growth and progress.
Licensed in: VA, DC, MD and under PSYPACT