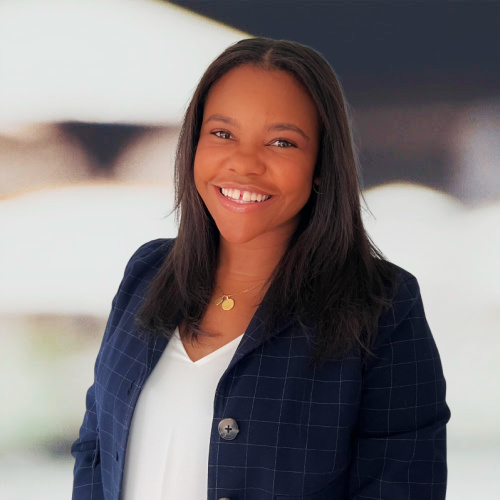 Ehvyn Wilson, LCSW, is a licensed clinical social worker who provides therapy services to children, adolescents, young adults, and families. Ehvyn values using a person-centered, strengths-based approach to build a therapeutic relationship with her clients. Ehvyn strives to create a safe, trusting environment where clients can engage in evidence-based treatment. She believes her role is to understand her client's unique life experiences and support them in achieving their "life worth living" goals. Ehvyn is empathetic and warm while also pragmatic and change-oriented.
Ehvyn grew up in Duluth, Minnesota and moved to DC to attend Georgetown University, where she received a bachelor's degree in sociology with a minor in psychology. Ehvyn received her master's degree in clinical social work from Columbia University. She completed her clinical practicum work at Children's National Hospital performing biopsychosocial assessments and supporting the complex needs of adolescents engaged in the nutritional rehabilitation process. Ehvyn also completed fieldwork in the public school setting and feels passionately about addressing the social-emotional needs of students to increase access to education. Ehvyn continues to work in Arlington Public Schools as a school social worker, strengthening partnerships with families, facilitating social-emotional learning, and providing services to students with individualized education programs.
Ehvyn has experience working with individuals experiencing anxiety, depression, suicidal ideation, self-harm behaviors, demand avoidance, ADHD, and disordered eating. Her professional interests also include empowering parents of children with chronic mental illnesses and supporting families as they navigate various developmental stages. Ehvyn draws from evidence-based treatments including Cognitive Behavior Therapy, Dialectical Behavior Therapy, mindfulness, and motivational interviewing to promote change.
She is licensed to practice in Virginia.