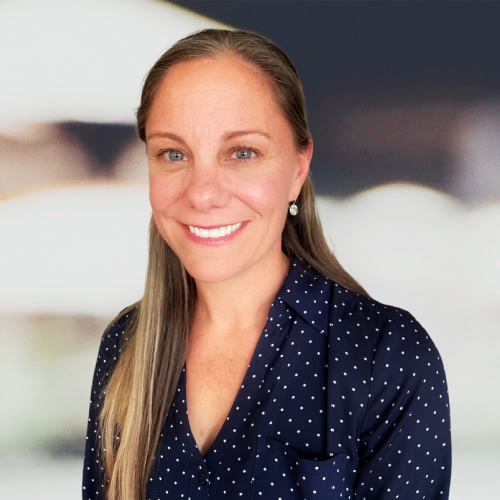 Erin Abbott, MA,
Resident in Counseling 
Erin Abbott, M.A, Resident in Counseling has over 15 years of experience working with children, adolescents, and young adults as both a special education teacher and school counselor in public, private, and boarding schools. She approaches clients with unconditional positive regard to create a safe and supportive therapeutic relationship where the client can explore their thinking, feeling, and behaving and learn new healthy coping skills and strategies for navigating life.
A graduate of Seton Hall University, Erin utilizes therapeutic techniques of CBT (Cognitive Behavior Therapy), REBT (Rational Emotion Behavior Therapy), DBT (Dialectical Behavior Therapy) along with an eclectic range of other theoretical orientations to meet the client where they are and work to decrease distress and increase healthy functioning. Erin's experience includes working with clients presenting with anxiety, depression, self-harming ideation and behaviors, and disruptive behaviors.
Erin also specializes in working with children, adolescents, and their families to increase executive functioning, communication, and self-advocacy skills with the goal of helping individuals learn healthy and productive strategies they can use throughout their entire lives. Throughout her career, Erin has worked with clients with a range of learning and neurodevelopmental differences, with a strong background working with Individual Education Plans (IEPs) and 504 Plans.
Erin is supervised by Anna Passyn, LPC, and is working toward her hours as a Licensed Professional Counselor.