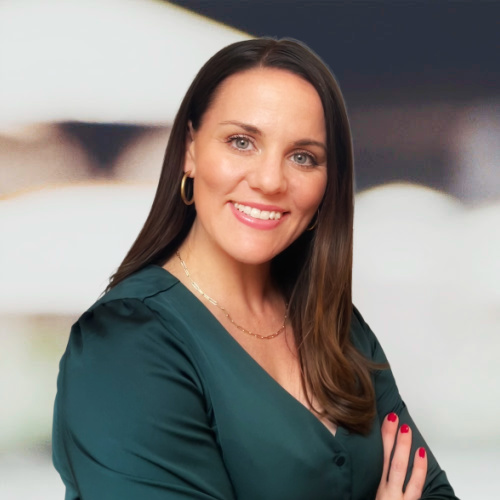 Kathleen Tinkham, LGSW, LMSW
Kathleen "Kat" Tinkham, LGSW, LMSW (she/her), enjoys working with children and adolescents, often in collaboration with their family system. Kat aims to help her clients find hope and healing through a strengths-based approach and works to provide compassionate services that tend to all facets of her client's well-being — biological and psychological health, as well as their social, cultural, environmental, and spiritual health as well.
Kat utilizes clinical modalities such as Cognitive Behavioral Therapy (CBT), Trauma-focused Cognitive Behavioral Therapy (TF-CBT (Trauma Focused Cognitive Behavioral Therapy)), PC-CARE (a trauma-focused family therapy modality to address challenging behaviors), play therapy, and mindfulness-based models in her practice. Previously, Kat worked with children who have experienced trauma, depression, anxiety, suicidal ideation and self-harming behaviors, ADHD, ASD, mental health diagnoses stemming from another medical diagnosis, and anger, and prioritizes integrating families into care in order that her client's healing journeys continue outside the therapy office. Kat also has experience helping families navigate supports such as IEPs (Individual Education Plans) and 504 plans afforded to students through the public education system after serving two school years as a school-based therapist in the DC public school system.
Kat grew up in Nebraska and spent much of her adult life in Kansas City and Washington DC. Before becoming a social worker, Kat was in the creative field and spent her free time serving for many years as a mentor, volunteer, and on the board of a trauma treatment center for children. She received her master's degree in social work from the University of Southern California where she served in student government and as a research assistant. She completed her clinical training at a non-profit outpatient clinic, providing individual-and group-based therapy to victims and perpetrators of child abuse. During her master's program, she also completed a fellowship with the Senate, working on federal-level casework and mental health legislation which she still advocates for today.
Kat is licensed to practice in DC and Virginia under the supervision of Patricia Dean, LCSW.